We Specialize in California Contractors License Bonds.
We Have Provided Contractors License Bonds to Over 50,000 California Contractors.
Rates as low as $108.00 per year. For over 30 years we have been providing California Contractors License Bonds. We specialize in Contractors Bonds. Compare our competitive rates and discover the benefits of dealing with an insurance agency that ONLY bonds Licensed Contractors.
Se Habla Español


Real Support. Real People.
We know what it's like to need support. Our philosophy is to treat you as we would like to be treated. If you call during business hours you will never get a machine. A REAL person will answer the phone to help you.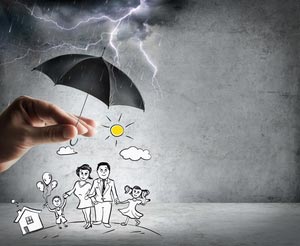 Who does a Contractor Bond Protect?
A California contractors license bond is a form of protection for those dealing with licensed contractors such as employees, material suppliers, clients, etc. It guarantees or provides "surety" that the contractor will follow the laws and regulations of the state. If not, the injured party can seek a claim on the contractor's bond to make them whole for the loss covered by the bond.
What Parties are Involved in a Surety Agreement?
There are three parties involved in the contractor bond. The principal (the contractor in this case), the obligee (the Contractors State License Board), and the surety company that provides the bond. The surety company is assuring that the contractor will abide by the laws and regulations set by the governing body that regulates their actions.
What Bond Amount is Required in California?
The amount of the bond is in no way indicative of the cost of a bond. In the same way you can have insurance for a large sum of money, you don't pay that in premiums. The State of California has set bond requirements as follows:
The licensee (sole proprietorship, partnership, corporation or LLC) is required to have a bond in the amount of $25,000. In addition, an LLC must have a $100,000.00 bond which can be very costly.
If there is a "Qualifier" (the person who takes the test, has already taken the test, or is not required to take the test but is somehow "qualified" to act as the responsible person for the work done by the company) who owns less than 10% of the company, must maintain a bond in the amount of $25,000.00.
How is a Bond different than Insurance?
A Contractors License Bond is a guarantee that a contractor will follow the laws and regulations imposed on contractors while insurance is generally to protect potential parties from accidental injuries or financial losses caused by unintentional results from work performed in the normal course of business.
Get a quote now for a Contractors License Bond.
Call Now! (800)544-9849
info@bondcontractors.com
Call one of our friendly staff for a fast and easy quote that might save you a bundle!